16th Birthday Grand Prix Simulator Party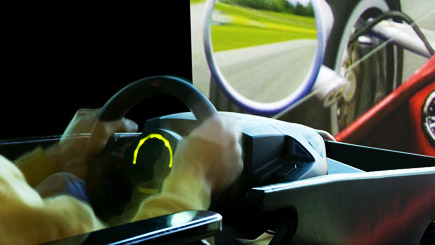 Turning 16 is a big deal, but with all of the age limits still in place until you turn 18, sometimes it may feel like there's not an awful lot of fun things you can do for a great 16th. Thankfully, you'd be wrong. It may be another year before you can get your licence, but that doesn't mean you can't drive an F1 Grand Prix race car.
Well, sorta. Cutting edge F1 simulators can give anyone, licenced driver or not, the kind of experience you'd normally only get on an internationally renowned race track. Designed specifically with the younger generation in mind, these are as close to the real thing as a teenager can get! You'll begin with a full briefing, giving you the ins and outs of what to expect, before you're plunged in to the drivers seat for 20 minutes of qualifying laps.
Just like a real Grand Prix, once qualifiers are over you'll be set head-to-head against your mates to see who's the fastest driver to complete the circuit. Spread over two race heats to give everyone the best chance at winning, you'll battle it out until the bitter end. Points are awarded for each race heat, the top three drivers can expect a Grand Prix style trophy presentation once racing is finished!
Expect fun, thrills, and an adrenaline rush to beat all. Who needs clubs or casinos when you can take to the race track without needing a licence! Designed for groups of ten racers, this great 16th birthday will only cost £22 per head. Groupies and supporters can be unlimited, just make sure they bring the banners and loud hailers. So grab your friends, get to the (simulated) race track and burn some rubber!
Share this
Discuss on Facebook